Service Areas:
We generally work in Southeast Missouri counties of Jefferson, St Francois, Madison, Iron, Washington, Ste. Genevieve, Perry, Wayne, Butler, and Ripley, specializing in the Service of Process, Investigations and Legal Support services.  In addition, Service of Process and Investigations can be arranged world wide though Professionals in those locales.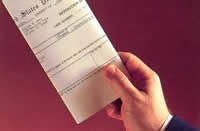 Service is also available at the Saint Francois County Detention Center in Farmington, Farmington Correctional Center in Farmington, Potosi Correctional Center in Mineral Point & Eastern Reception, Diagnostic and Correctional Center in Bonne Terre, Missouri.
We are Registered Process Servers in the 16th, 23rd, 24th, 40th, and 42nd Judicial Circuits in Missouri.
We accept Service of Process by Email.
Notarized Affidavits free of charge.
Rates:
Standard Service:
Flat Rates are available.
Call for quote, or contact us wit the online form.
Three attempts, or until resolved.
Non-Service fees same as standard service.
All fees in advance.
Rates may change upon circumstance.