Welcome to Southeast Missouri's Best Legal Support Services Company.  We have been providing support for legal professionals in this region for over 20 years.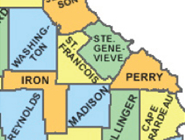 Founder and Operator Jim Hise is a retired Law Enforcement Officer with over 22 years experience in Investigations and Process Service.
Always Available Services LLC began as Always Available Process Service and Investigations and Always Available Field Inspection Services.  We continue to provide the Best Investigations and Service of Process available in Southeast Missouri. We operate as a small home based business providing the Best customer service possible for the Best possible price.
Serving Worldwide!
We also network with Process Servers and Investigators worldwide so good service has no boundaries.